Created by Dr. Chris Chang, OBS is made of medical grade, stainless steel and titanium, and is highly praised by doctors for its simplistic design, low failure rate and excellent quality. OBS is your must-have secret weapon for maximum, reliable anchorage.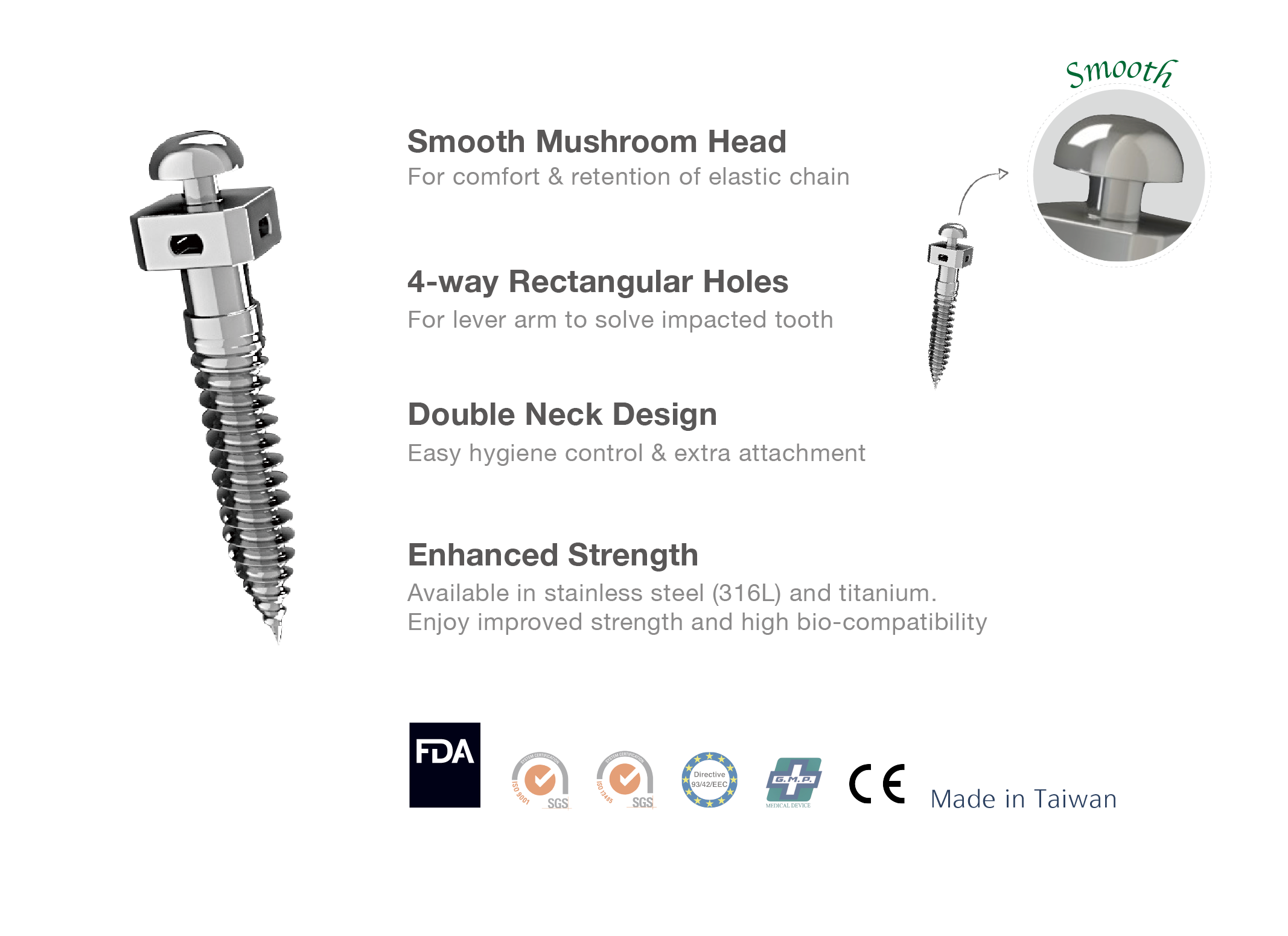 *The largest wire in dimension compatible with the square holes of OBS 2.7 is 0.019"x0.025".
**TADs made of Ti alloy have a lower failure rate compared to SS when placed in thin cortical bone. These results are consistent with a biocompatibility-related tendency for less bone resorption at the bone screw interface. Reference: Failure rates for SS and ti-alloy incised anchorage screws: single-center, double blind, randomized clinical trial (J Digital Orthod 2018;52:70-79).
***The overall success rate of 93.7% indicates that both SS and TiA are clinically acceptable for IZC BSs. Reference: Failure rates for stainless steel versus titanium alloy infrazygomatic crest bone screws: A single-center, randomized double-blind clinical trial (Angle Orthod 2019:89:40–46).


Insertion Guide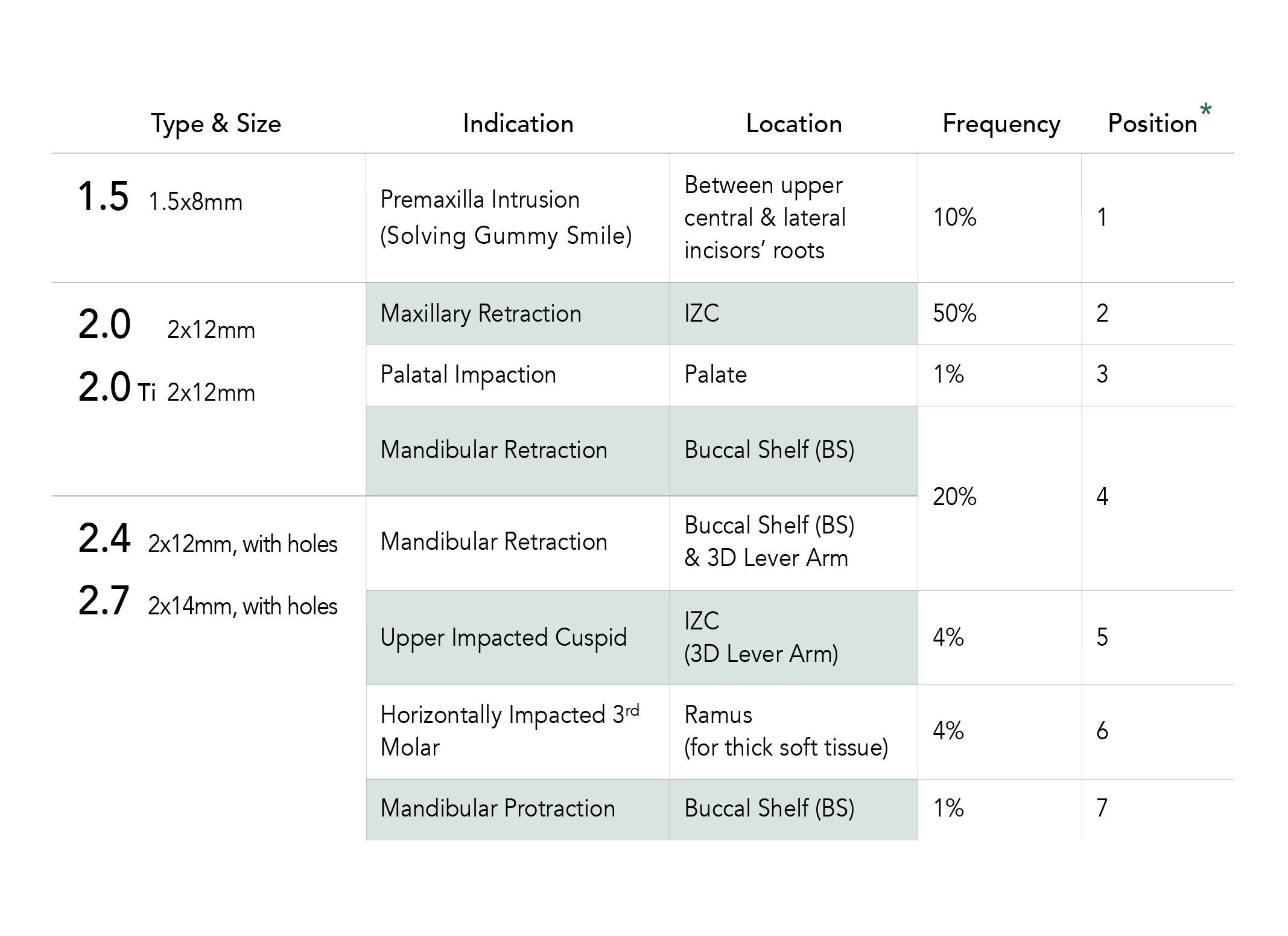 Sterilization instructions
OBS Screws are delivered in a non-sterile package and should be sterilized with the insertion devices, including handles and blades, before use. The following sterilization protocols can also be applied to the stainless steel storage case.
Method of sterilization:
1. Steam sterilization in an autoclave is recommended at a temperature of 121C/ 249F with a minimum of 25 minutes.
2. Temperature higher than the recommended level may cause markings fading over time.
3. It's recommended to use distilled water only. Tab water or water with a high concentration of minerals will leave water stains which can be removed by wiping with fingers and/or alcohol wipe. However the stain will not cause damage to the instruments nor affect sterilization.
4. The sterilized screws/devices should be removed and can be dried with a disinfected cloth after the procedure. Do not keep the sterilized items in a humid environment over an extended period of time.